2012
Wasteland Alchemy Tour 2012
2011
Occupy LSX @ St Pauls 2011
Offering our voice to the symposium of ideas abounding during the occupation outside St Pauls Cathedral in London.
Freeze 2011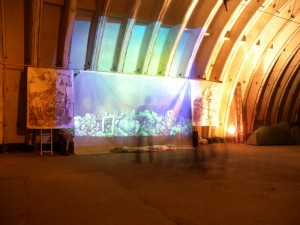 Digital Takeover:
Part of FreezeFest 2011, a minimal installation into a hanger with large scale projection.
Glastonbury 2011
The Gardens 2nd year at Glastonbury Festival.
TAA London 2011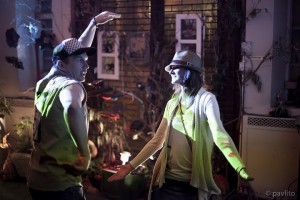 A Temporary Autonomous Garden
Once again the Synthetic Gardens takes root amongst the temporary Autonomous Art exhibits
Sidworth Street 2011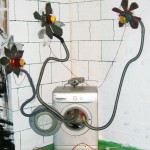 Spring Gardens 2011:
The first shoots of creativity burst into 2011
2010
hackney wicked 2010
Gallery and Bar venue for Hackney Wicked.
Glastonbury 2010
The Gardens 1st appearance at Glastonbury Festival.
TAA London 2010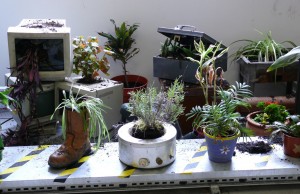 Reclaiming Rubbish:
Long time collaborators, Temporary Autonomous Art (TAA), create space for the first fumbling of The Synthetic Gardens.